BUY IT NICE OR BUY IT TWICE!
We offer American-made trampolines, handcrafted with heavy-gauge steel frames and the highest quality hand-sewn textiles that are locally sourced within Arizona or throughout the United States. Our team handcrafts products that are UV treated and built to withstand even the harshest conditions for many years of continued outdoor use.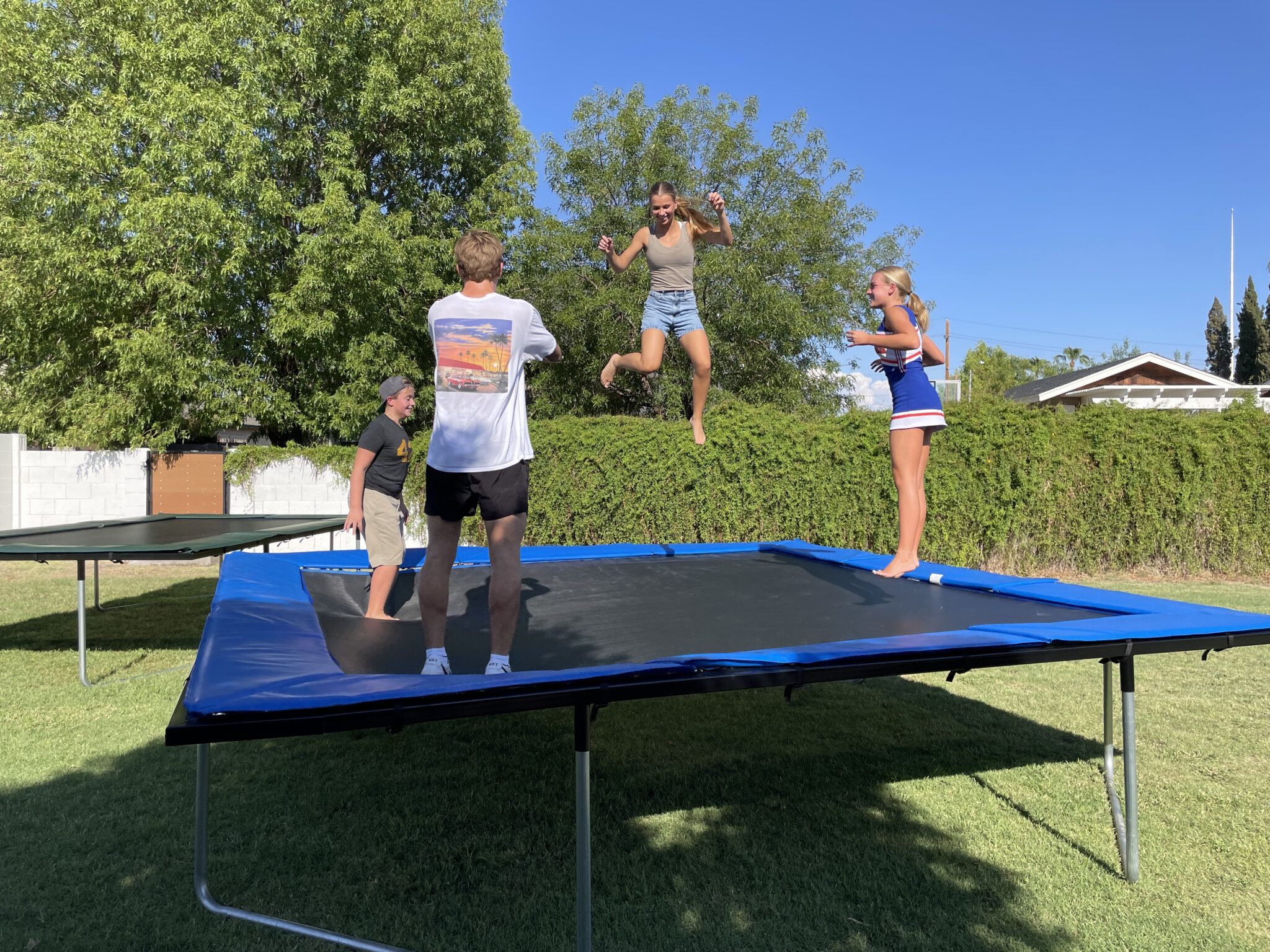 We source the highest-quality materials possible in order to ensure a durable, long-lasting trampoline that delivers performance – bounce after bounce.
All materials locally sourced in Arizona or throughout the United States. High-grade, premium material construction.
Local American ingenuity – We make certain that all of our products are designed, crafted and delivered to the highest standard.
100% American-Made
Durability checked and built by hand in Mesa, AZ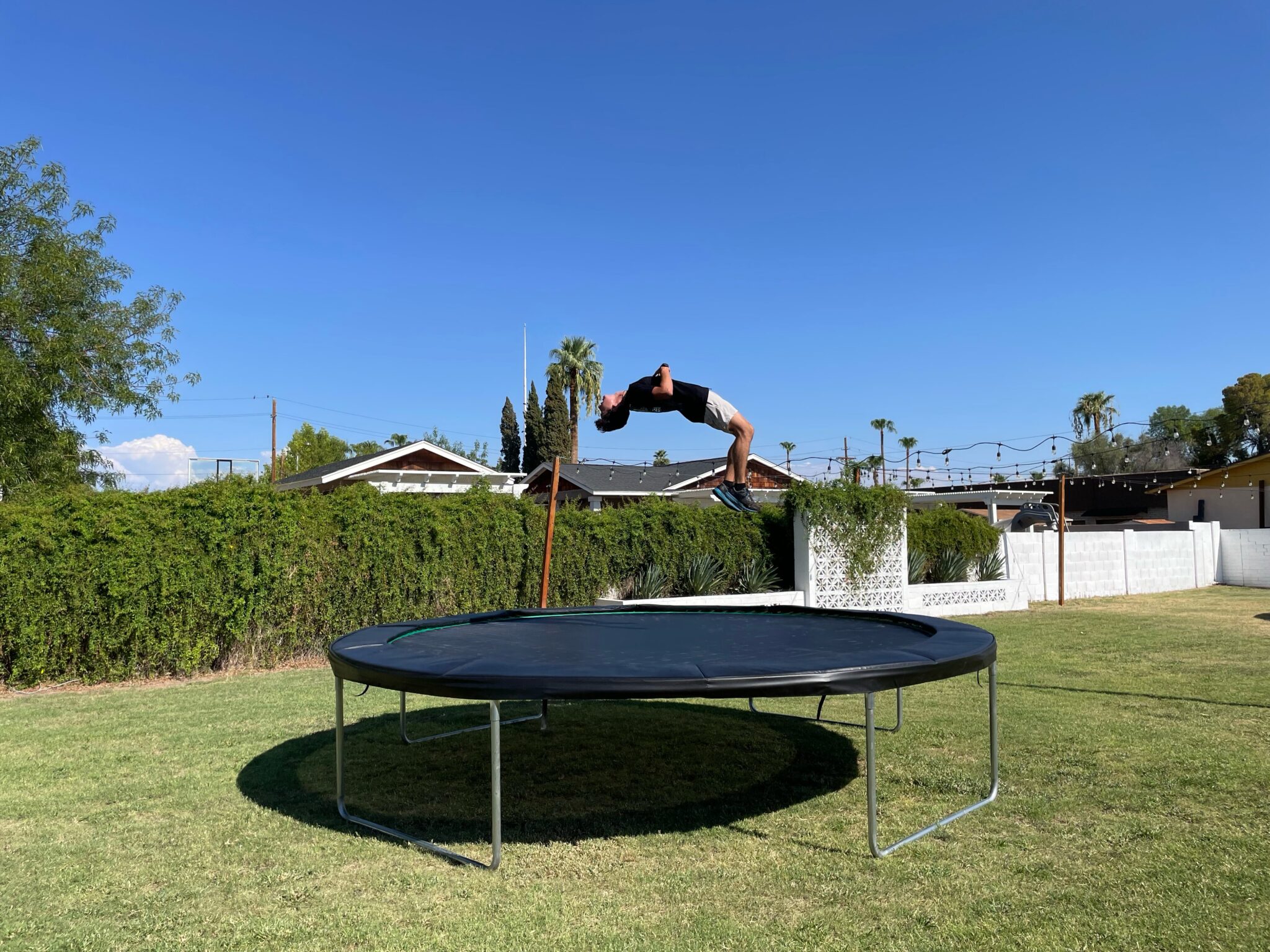 TIMELESS DESIGN & ENGINEERING
We continue the legacy of creating an unparalleled backyard trampoline that originated in Mesa, Arizona in 1979 and hold on to the same core design, quality and engineering principles that started over 4 decades ago.
West Coast Jump is a family business that operates both a frame shop & a fabric shop. We are equipped for welding, bending, rolling, drilling & industrial sewing. This allows us to make complete trampolines from start to finish in one location. Nothing about our product is outsourced.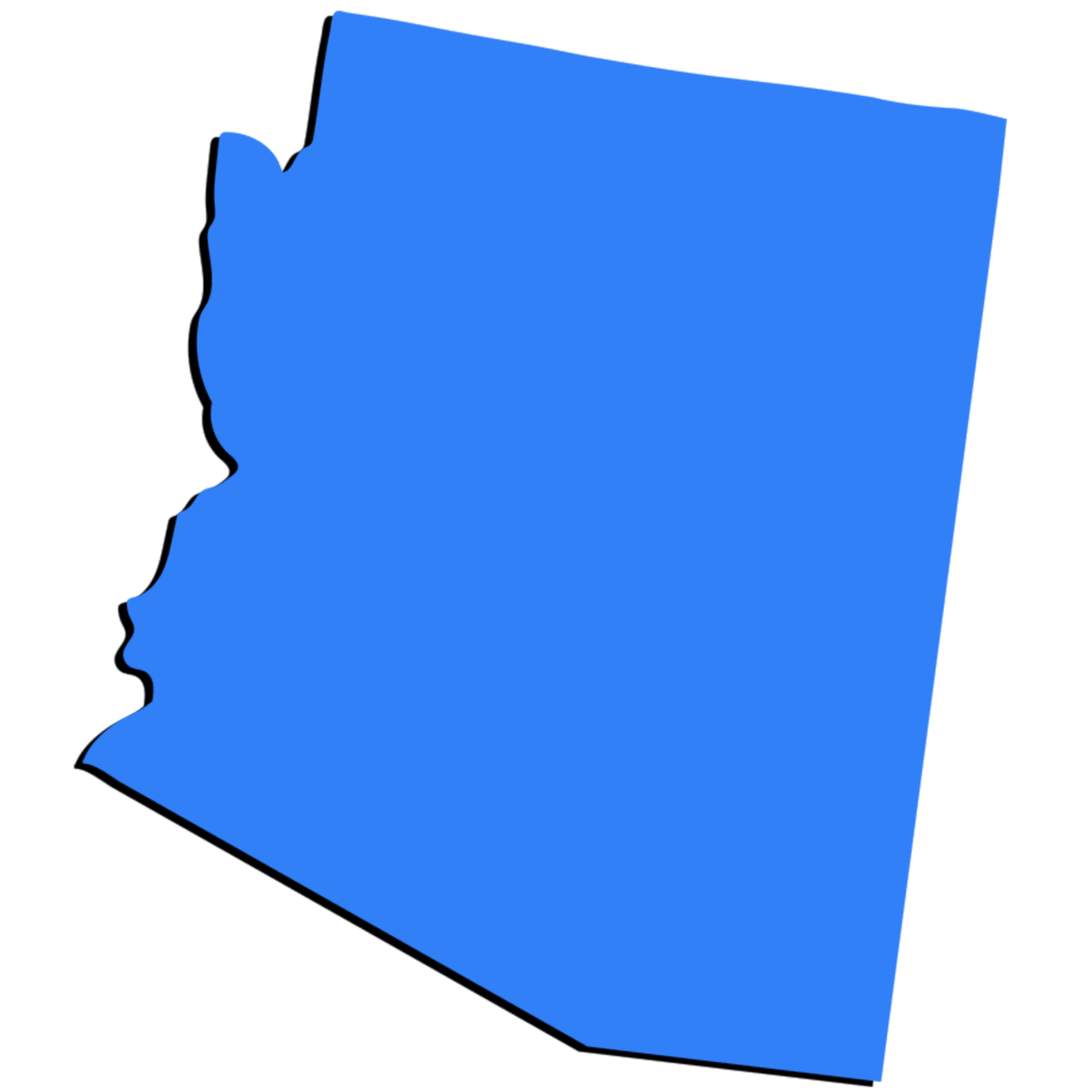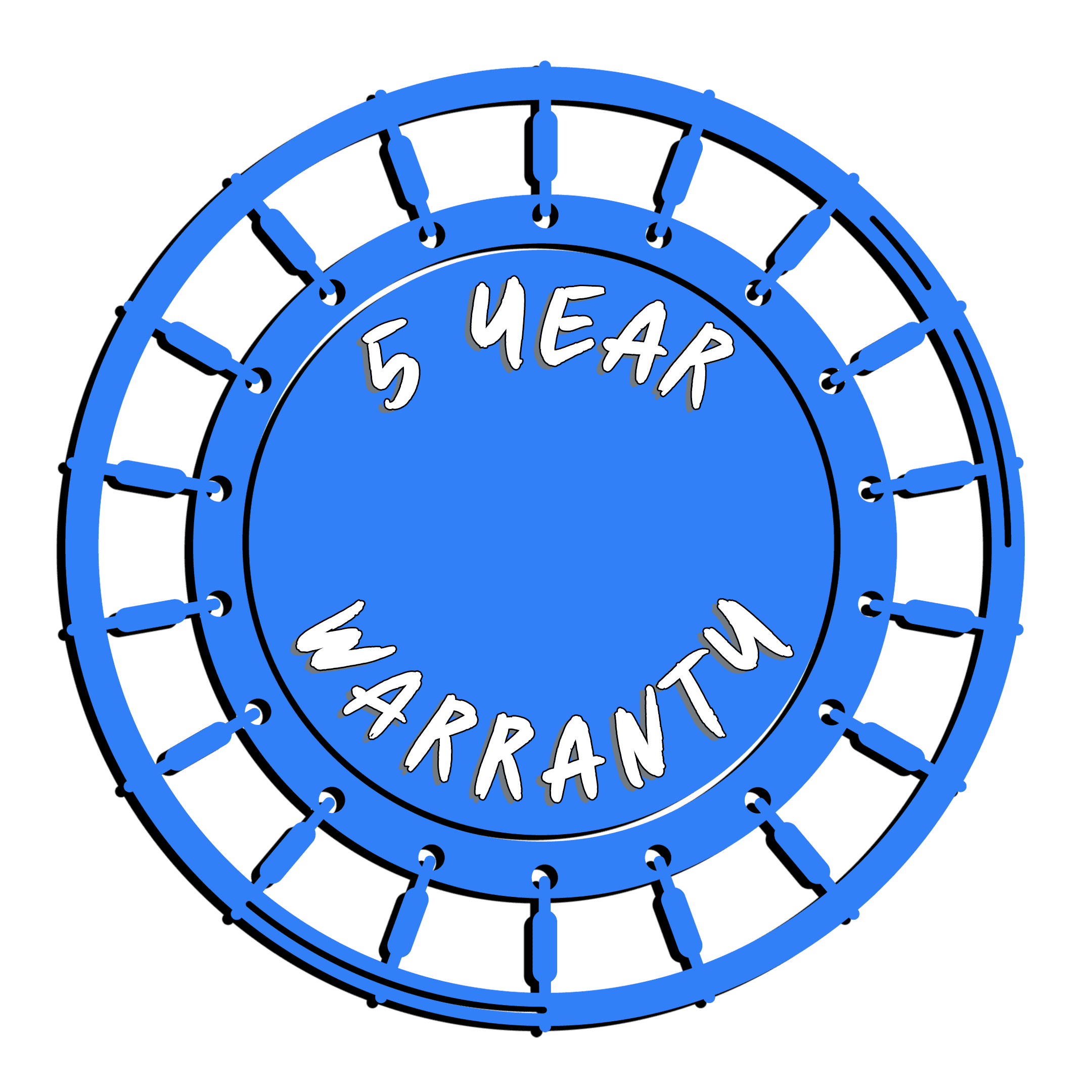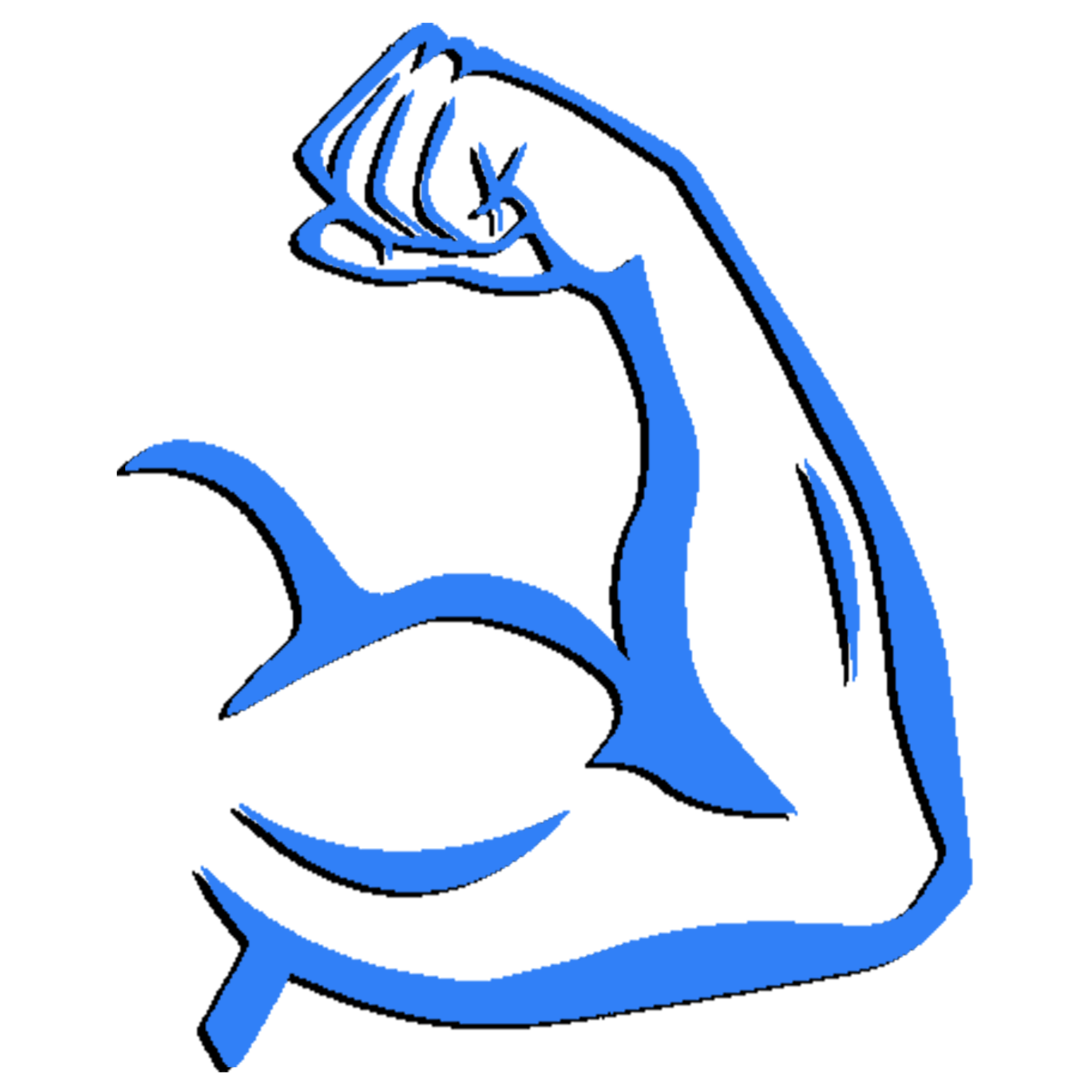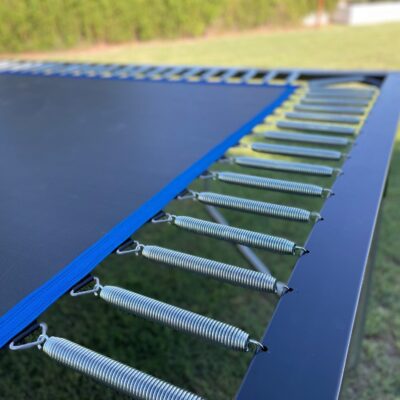 We provide our customers with the THICKEST and STRONGEST frame in the industry! Our frame is built to last using heavy duty 13-gauge galvanized steel! Thousands of well built, old school trampolines have been manufactured and sold across the USA, starting with Dana Trampolines in 1979. Contrary to the saying, "Things just aren't built the way they were used to" – Our trampolines ARE! These trampolines are built following the same standards Dana set over 40 years ago and our team is proud to stay true to our heritage of high quality trampoline manufacturing in Mesa, AZ.
Made in the USA with quality and durability in mind, our springs are guaranteed to last. Most trampoline retailers use the same spring; between 5.5″- 8.5″ long, 1″ thick, coil-out-the-side spring, or sometimes even a type of 'bungee' material. The springs we use are 8.5″-10″ long, 1 1/8″ thick, have a higher coil count and the hook comes from the center of the spring, which allows for a better distribution of energy into the middle of the spring. This then reduces the amount of stress on the hook and reduces the likelihood of the spring to bend or even worse, break. All of these elements together with the higher spring count are what unleashes the biggest of bounces and are what makes our trampolines perform at an elevated level.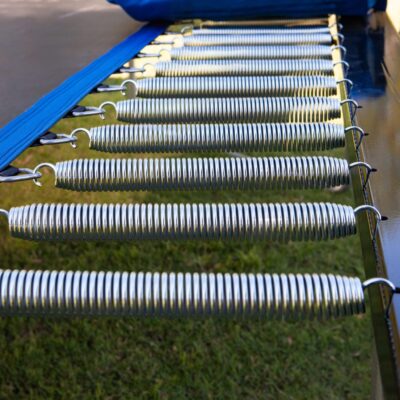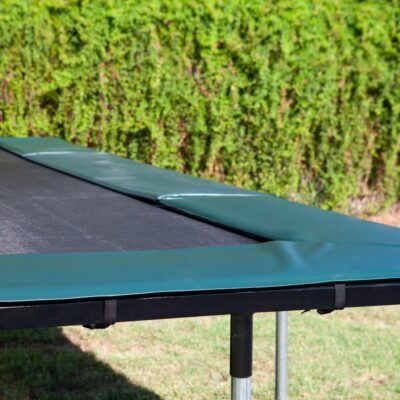 We manufacture the finest pads you can find using quality, UV treated materials and craftsmanship to ensure years of use and good looks!They are constructed from high-grade vinyl with UV resistant thread and only high-density foam is used inside, which will last much longer than what others use and offers more support over the springs. Stitching is all interior, offering a longer seam life.
Leaders in the industry in quality and value, our mats are sewn with heavy-duty UV-resistant thread and galvanized triangular v-rings are used to make for longer life. To increase the life and safety of your trampoline mat we also sew a 2″ wide nylon belt (like seat-belt material) around the perimeter, which adds four more rows of stitches, strengthens the mats edge and covers the base stitching from the sun's rays! We even offer a double sided option. It costs us more to do this, but we understand that safety and quality are linked.